I am interested in buying ALL Allenville Advertising.
Email me.
---
J A Withers Distillery Allenville Missouri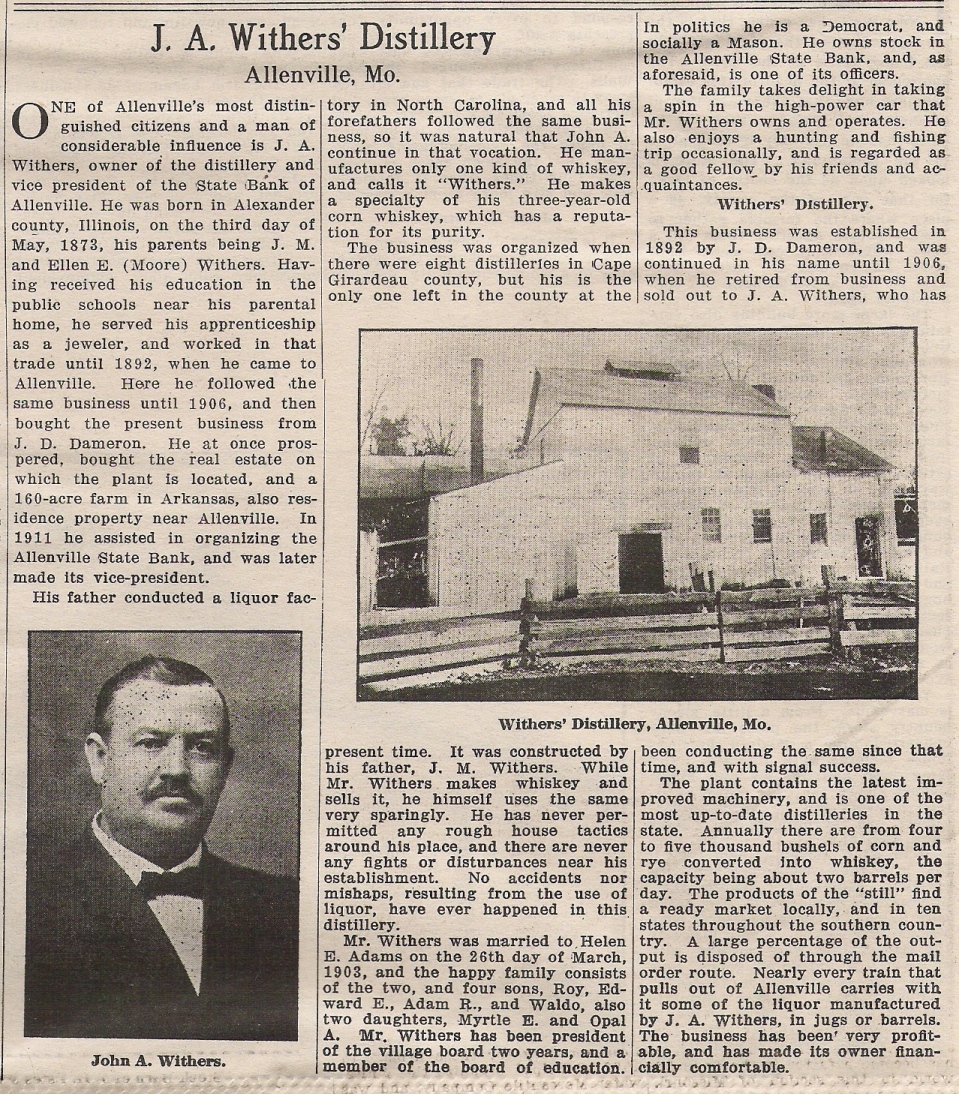 Article from 1914 Aniversary Edition of the Cape Girardeau Republican
This article has the only known picture of J A Withers Distillery.
---
Here's a super rare picture of the inside of Withers Distillery. What an awesome addition to the Withers page!
Big thank you to Bill Withers and family.
---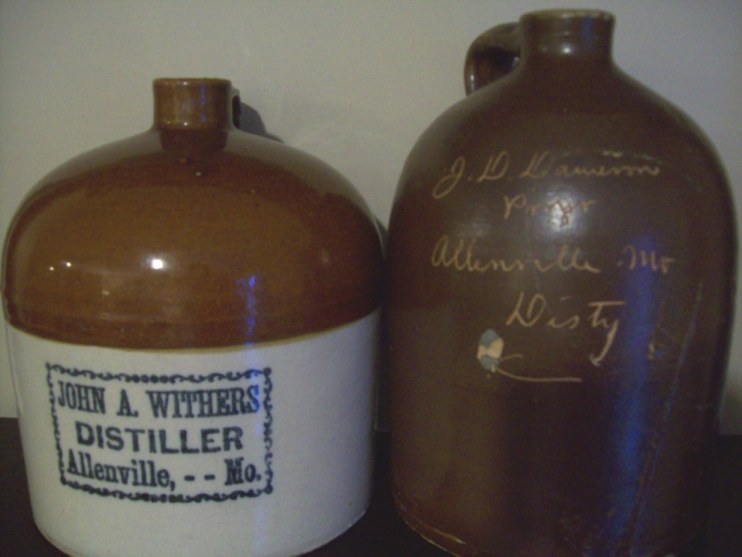 Pre Prohibition Whiskey Jugs Allenville, MO
These are two whiskey jugs from my own collection. The jug on the left is early 1900's J A Withers. The jug on the right is a very rare J D Dameron brown scratch jug from the 1890's. Dameron is also mentioned in the article above.
---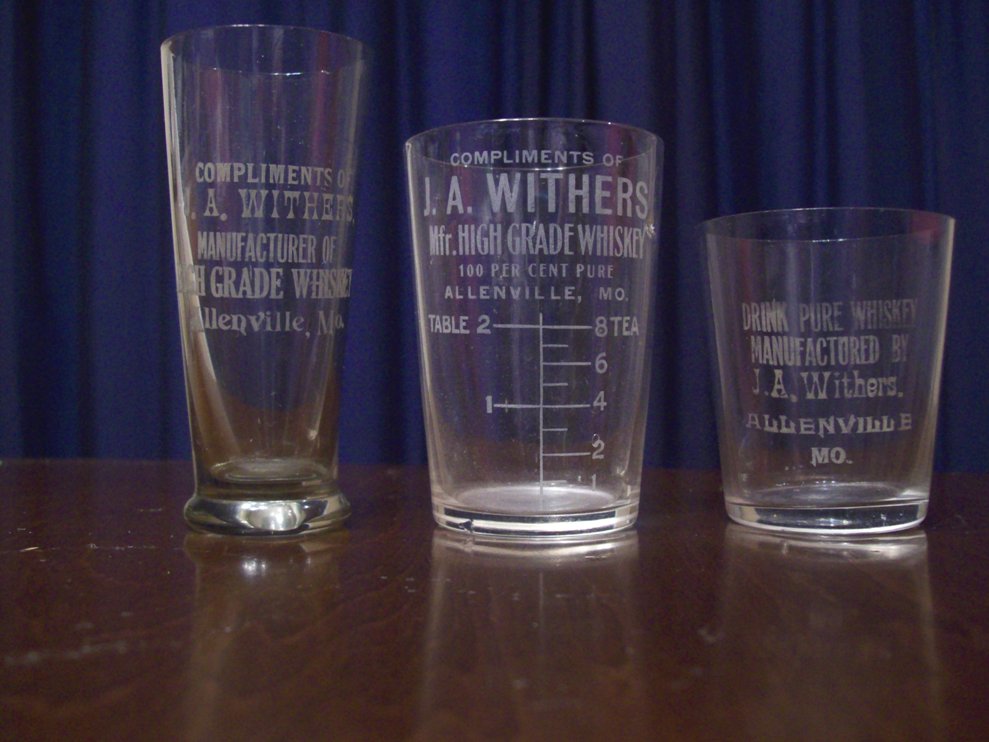 J A Withers Advertising Glasses
These are 3 Pre Prohibition advertising glasses from my own collection. The first one is a J A Withers Tonic Glass. The second is a dose glass. The last is a thin walled shot glass. All are from the early 1900's.
---
Rare Pre Prohibition Whiskey Barrell Top from J A Whithers Distillery
---
Branding Iron used for stamping/branding Barrel Top
According to the article above the distillery produced about 2 barrels of whiskey a day. Considering it would have only been used twice a day, this could very well have been the only branding iron used at the distillery.
Photo of Branding Iron Courtesy of - Russell, Lindi, Dick, Jim, and Bill Withers, children of Waldo R. Withers & Grandchildren of John A. Withers
---
Advertising Match Safe from J A Withers Distillery Allenville Missouri

Pictures courtesy of Kevin Katon, Great Grandson of J A Withers
---
Very nice J A Withers Advertsing
Pocket Mirror
---
This is a 1913 photo of the Withers family in their automobile.
In the article at the top of the page it mentions the family enjoying taking rides in their car. In the front seat is J A Withers, his wife and baby Opal. In the backseat is Roy, Adam, Eddie, Myrtle and Waldo.
Thank you Bill for donating this great picture.

For more information on pre prohibition distilleries visit -
---
History of Allenville Missouri
Newspaper Articles about Allenville Missouri
Allenville, MO State Bank
Allenville, MO Post Office
Allenville, MO General Stores and Mercantiles
More General Stores and Mercantiles
Railroad in Allenville, MO
Religion in Allenville, MO
Allenville Missouri School
Allenville Missouri Biographies
Allenville Missouri Photo Gallery
Discuss Allenville, MO