Religion in Allenville Missouri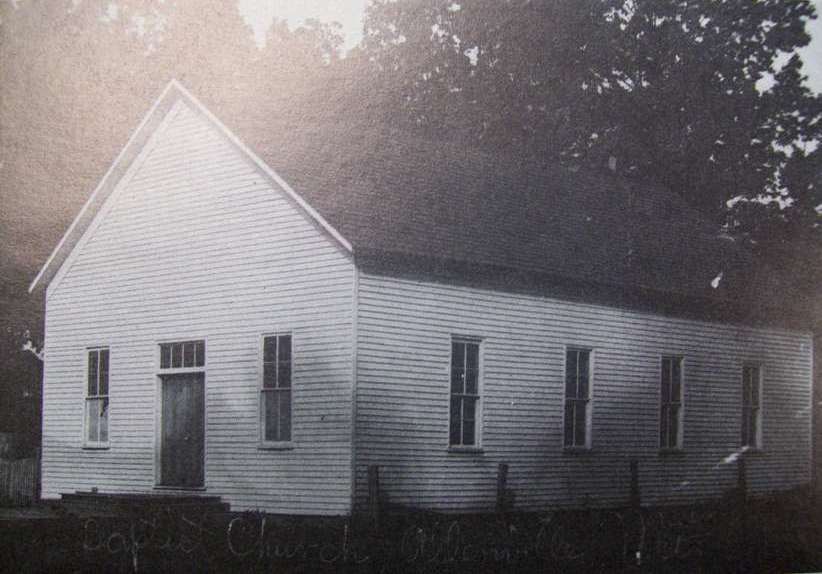 Allenville Baptist Church circa 1900
Here's a clip about the two Allenville churches back in the early 1900's from the Cape Girardeau Republican -
"There are two churches, the Baptist church and the colored Methodist church. Interest in church and religious affairs has been greatly increased in the last two or three months."


---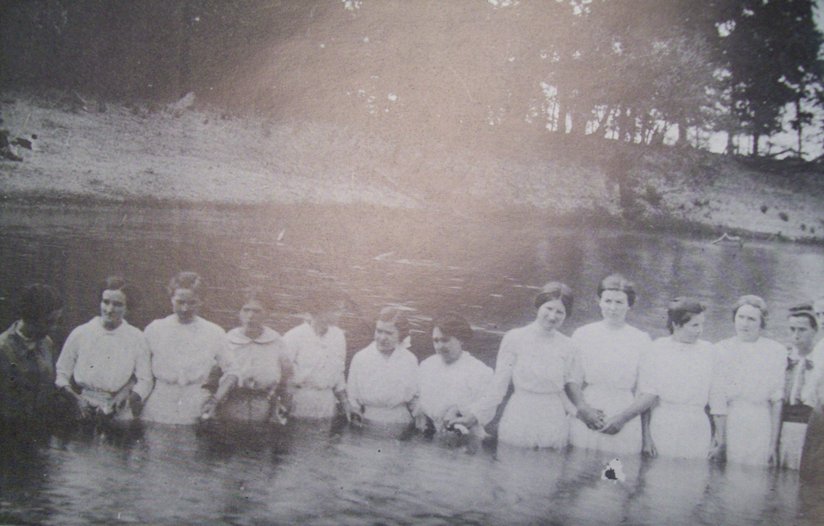 Baptising at Allenville, MO in early 1900
I don't know the exact location of the baptism, it looks like the Diversion Channel, but I'm not sure if it was completed at the time this picture was taken.


---
Early 1900's Baptism under the Allenville Railroad Bridge
---
Early Baptism Picture Allenville, MO
Among those being baptized are Dewey & Harry Hinton. By the size of the turnout it may well have been during a Revival in Allenville. I believe the location is the creek behind the old school.
---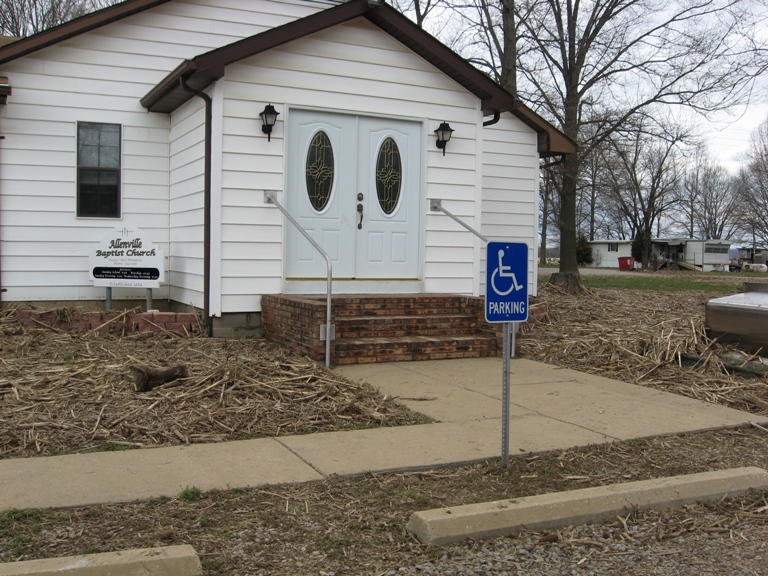 Allenville Baptist Church Spring of 2008
Allenville Baptist Church in 2008 after one of the worst floods to ever hit Allenville. This picture was taken 5 days after the flood, after the water had receded leaving corn stalk from the fields all over the ground.
My uncle, Phil Thompson, is the current pastor of the Allenville Baptist Church. I have also been blessed on several occasions to have preached the gospel at this church. They have a great and growing congregation. Some of the families in the congregation, such as the Dunning's, have had family in this area since Allenville was founded.


---
History of Allenville, MO
Newspaper Articles about Allenville Missouri
John A Withers Distillery
Allenville, MO State Bank
Allenville, MO Post Office
Allenville, MO General Stores and Mercantiles
More General Stores and Mercantiles
Railroad in Allenville, MO
Allenville Missouri Schools
Allenville Missouri Biographies
Allenville, MO Photo Gallery
Discuss Allenville, MO